Online Master of Infrastructure Planning & Management
Academic Experience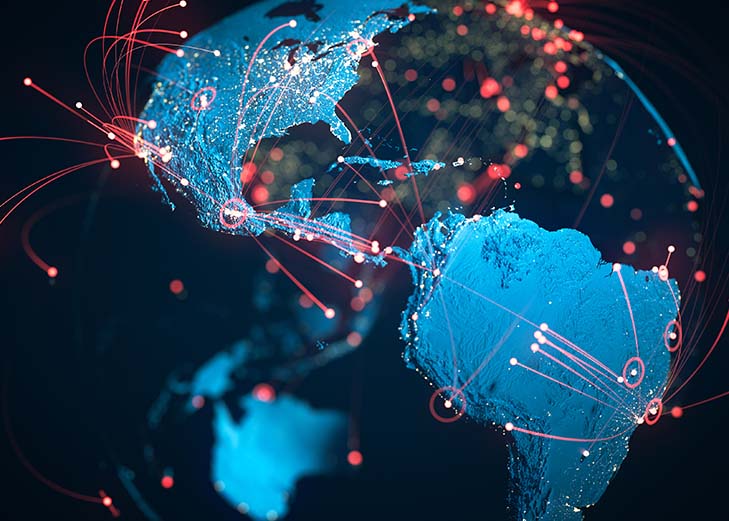 The online Master of Infrastructure Planning & Management program is designed for early- or mid-career professionals who want to advance their career and take a leadership role in the field of infrastructure planning and management.
Curriculum
The curriculum offers a unique blend of strategic planning and systems theory, providing a holistic view of the interdependencies between systems that make up the modern infrastructure of society — communications, public health, water, energy, food and transportation.
The curriculum is divided into four types of courses:
Core Courses cover key concepts related to infrastructure systems thinking, strategic planning and policy analysis, climate change, social equity and infrastructure finance (four courses)
Methods Courses focus on processes related to emergency management, geographic information systems, epidemiology, and risk analysis and business continuity (four courses)
Systems Courses deal with components and characteristics that make up infrastructure systems for food, water, energy, public health, communications and transportation (six courses, of which students choose five)
Capstone Courses involve research into a real-world problem (two courses)
Faculty teach the courses using case-based and problem-based learning methods, designed to build your strategic and critical thinking and leadership skills.
Program Format
The MIPM degree is a part-time, two-year program. Students take two courses a quarter, with the exception of one quarter when you take one, for eight consecutive quarters. Each course is three credits each, and you'll earn 45 credits in all.
Courses are completely online, enabling you to earn the MIPM degree from anywhere in the world. Learn more about the online format.
On average, for every credit hour you take, you'll spend three hours a week doing homework, including reading, discussion boards and assignments. A full course load would amount to about 18 hours of homework a week, although this total can vary depending on the class or your work style.