Online Master of Infrastructure Planning & Management
Faculty & Advising
The online Master of Infrastructure Planning & Management features top-notch faculty whose knowledge and experience span the spectrum of this complex field. Our instructors include experts in the fields of urban planning, strategic planning, public health, business continuity, emergency services, infrastructure finance and varied types of infrastructure systems. These diverse backgrounds ensure that the program remains dynamic and responsive to the ever-changing world in which we live, and that the curriculum is relevant to managing current infrastructure sector challenges.
Advising
Two faculty members serve as advisers to all students in the program, providing information about program requirements, the online learning environment, capstone project research and more. Although not career counselors, advisers can also help students connect with various career resources and develop strategies for finding and evaluating capstones and job opportunities.
All new students go through a new student onboarding program, which includes a phone call with their adviser. After the first quarter, you may request access to an adviser on a quarterly basis.
Program Faculty
Wendy Freitag — Program Director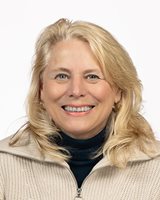 Wendy Freitag is the director of the Master of Infrastructure Planning & Management program and an affiliate faculty member in the Department of Urban Design & Planning. She brings over 25 years of private/public and nonprofit leadership experience in emergency management, business continuity, crisis management and global physical security, working on diverse projects on four continents. During her tenure with FEMA, Washington Mutual and Microsoft, she gained valuable operational response expertise in events such as 9/11, the Nisqually earthquake, Seattle's World Trade Organization protests and the Iraq War.
Before coming to the University of Washington, Freitag served as the external affairs manager for the Washington Military Emergency Management Division, where she pioneered several national award-winning programs in the areas of disaster preparedness and public/private partnerships. In 2012, in recognition of her industry leadership, she was honored as a White House Champion of Change in the category of Disaster Preparedness.
Chuck Benson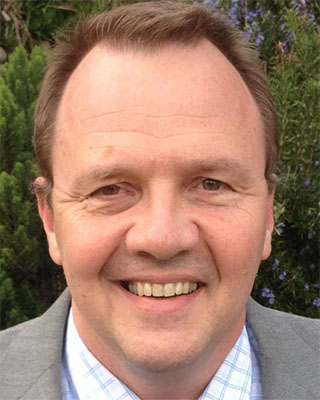 Chuck Benson is the director of the IoT Risk Mitigation Strategy program at the University of Washington. He has worked at the UW for over 15 years with experience in risk mitigation, information security and IT. He is an investigator for a National Science Foundation (NSF) research grant on interorganizational and communication aspects and risks involving IoT and operational technology implementations in the built environment. He has testified before the U.S.-China Economic and Security Review Commission on IoT risk mitigation for institutions and cities, chaired university and national task forces on IoT risk mitigation, and currently chairs the UW's Smart Campus Advisory Committee. Benson is the author of Managing IoT Systems for Institutions and Cities, and a contributing author to the book, Creating, Analyzing and Sustaining Smart Cities: A Systems Perspective. Chuck served as a contributing author on a 2022 publication, "What Ukraine Taught NATO about Hybrid Warfare." He has a bachelor's degree in electrical engineering from Vanderbilt University and a master's degree in computer science from Eastern Washington University. He is a former Marine Corps captain and helicopter pilot.
---
Marty Curry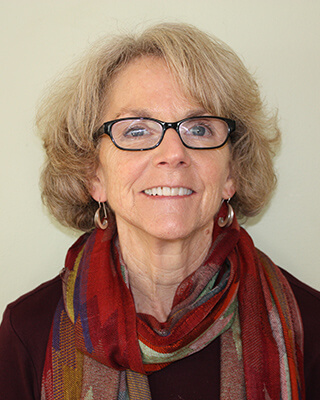 Marty Curry is an affiliate instructor in the Department of Urban Design & Planning, teaching in the Community, Environment & Planning and the Master of Infrastructure Planning & Management programs. Her research interests include collaborative planning models with a focus on citizen engagement, and sustainable planning policies and practices, particularly in infrastructure systems planning. Curry has over 30 years of urban planning experience working on policy planning and development, research and evaluation, public involvement and education. Before coming to the UW, she served as the executive director of the Seattle Planning Commission for 12 years, advising elected officials and planning administrators on major planning policies and projects. She has also worked as a consultant to nonprofit organizations, public agencies and community groups. Curry has a master's in urban planning from the University of Washington.
Profile | Video Profile | currym2@uw.edu
---
Bob Freitag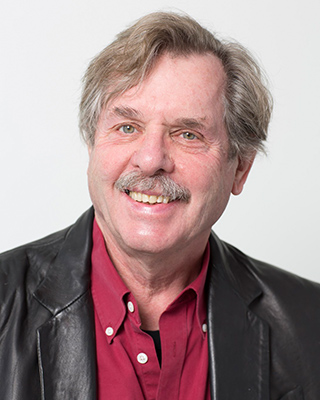 Bob Freitag is a senior instructor and co-director of the department's interdisciplinary Institute for Hazard Mitigation Planning and Research, housed in the College of Built Environments. He is the past executive director of the Cascadia Region Earthquake Workgroup and a past member of the board of directors of the Association of State Floodplain Managers. Freitag is also a certified floodplain manager. Before coming to the UW, he had a 25-year career with the Federal Emergency Management Agency (FEMA), serving as federal coordinating officer and public assistance, mitigation and education officer. Prior to his role at FEMA, he was employed by several private architectural and engineering consultant firms in Hawaii and Australia and taught science as a Peace Corps volunteer in the Philippines. Freitag has a master's in urban planning from the University of Washington.
Profile | Video Profile | bfreitag@uw.edu
---
Keith Harris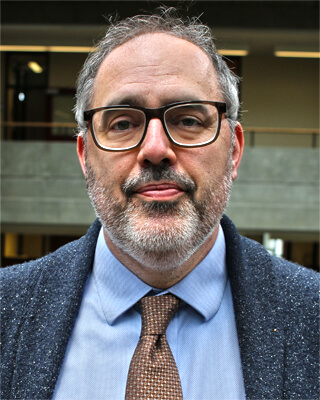 Keith Harris is a lecturer in the Urban Design & Planning, Architecture, and Landscape Architecture departments in the College of Built Environments, the Comparative History of Ideas department in the College of Arts and Sciences, as well as in the Urban Studies program at University of Washington Tacoma. His primary research focuses on urban theory and redevelopment (particularly in relation to Seattle's South Lake Union neighborhood), but he also writes on urban history, ethics and politics, and translates experimental writing on built environments from French and Spanish. He holds bachelor's and master's degrees in civil/structural engineering from Texas A&M University and a Ph.D. from the Interdisciplinary Built Environment program at UW.
---
Tim Larson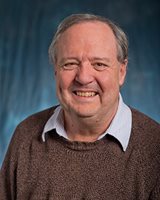 Tim Larson is a professor in the Department of Civil & Environmental Engineering and the Department of Environmental & Occupational Health Sciences, where he teaches courses on air pollution control and air quality modeling. He is also the co-director of the Master of Science in Civil Engineering: Energy Infrastructure. Larson has over 35 years of experience in air quality research, specifically in characterization of urban air pollution and its sources. His major focus in recent years has been on assessment of human exposure to outdoor air pollutants, and he has collaborated with other UW researchers on many projects related to the health consequences of exposure to air pollution. He holds a Ph.D. in civil engineering from the University of Washington.
---
Nicola Marsden-Haug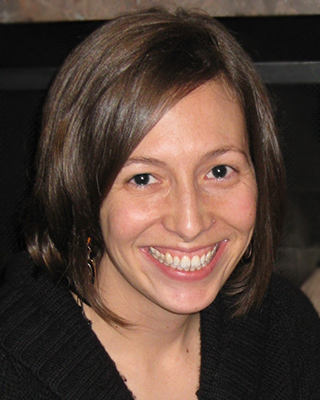 Nicola Marsden-Haug is an affiliate faculty member in the Department of Urban Design & Planning. She has worked in applied public health practice for nearly 15 years, with experience at the local, state and federal levels. Her area of expertise is communicable disease control, and she has focused on developing public health surveillance systems and managing outbreak investigations. Most recently, Marsden-Haug worked for the Kitsap Public Health District, where she was engaged in communicable disease investigation and served as the primary maternal and child health assessment epidemiologist. She also has experience in continuing education and public health workforce training. As the training manager for the UW Northwest Center for Public Health Practice, she participated in the design and development of numerous epidemiology training modules and a disaster response tabletop exercise. She earned her master's in public health from George Washington University and a bachelor's degree in biology from the University of San Diego.
---
Curry Mayer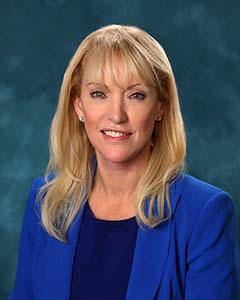 Curry Mayer serves as the director of emergency management for the City of Seattle and has over 30 years of experience in emergency management and homeland security. She relocated to Washington state after 20 years in California where she served as the emergency management advisor to the undersecretary of the California Department of Food and Agriculture and as the director of training and exercises for the California Governor's Office of Emergency Services. She has worked as a project contractor for the United Nations, the Department of the Army, the National Guard Bureau, and the White House Military Office. She holds certifications in the Homeland Security Exercise and Evaluation Program (HSEEP) and Master Exercise Practitioner Program (MEPP) and is certified to teach in both programs. Mayer is a board member for the Washington 211 network and is on the advisory board for the Center of Excellence for Homeland Security and Emergency Management. She has previously taught courses in homeland security and emergency management at the master's degree level. Recently, she co-authored an emergency management textbook, The Future of Emergency Management after 2020.
---
Robin Mayhew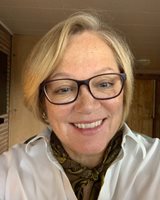 Robin Mayhew's 25-year career spans all levels of public governance — federal, state, regional and local. She believes the greatest outcomes are derived from emphasizing partner collaboration, teamwork, and enabling equitable and inclusive opportunities for professional growth. As deputy regional administrator of the Washington State Department of Transportation's Northwest Region, she serves as the second-in-command executive manager in the central Puget Sound area, which represents 45% of the Washington state population. In this role, she shares oversight responsibility for delivery of the region's programs and services, including the multimodal/highway design, construction program, maintenance, emergency management, traffic operations, and administrative services. Previously, Robin established the WSDOT Management of Mobility multimodal planning office in central Puget Sound. There, she led groundwork for an I-5 master plan, including studies of seismic and HOV efficiency, as well as community engagement for the entire corridor in Washington. She led the Puget Sound Regional Council's Transportation 2040 plan update. At the United States Department of Transportation, she served at the Federal Highway Administration and Federal Transit Administration. Robin also led the rollout of a Colorado Boulevard shuttle in Denver.
---
Mitch Paine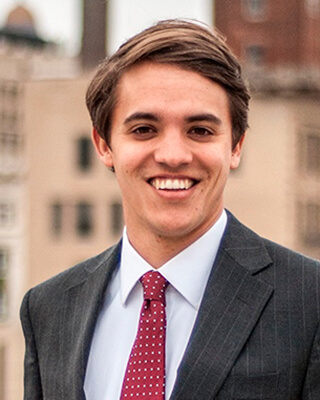 Mitch Paine is an affiliate faculty member for the Master of Infrastructure Planning & Management program and a floodplain management specialist for FEMA Region 10 in Seattle. He primarily works with local governments in Oregon to build more flood-resilient communities and on floodplain management through the National Flood Insurance Program. He previously served as state floodplain manager for Nebraska, where he oversaw regulatory and flood mitigation programs covering more than 400 cities, villages and counties across the state. Most recently, he was the floodplain manager and community rating system coordinator for King County, Washington. He has also worked as a consultant with the World Bank. Paine holds a master's in regional planning from Cornell University.
---
Scott Preston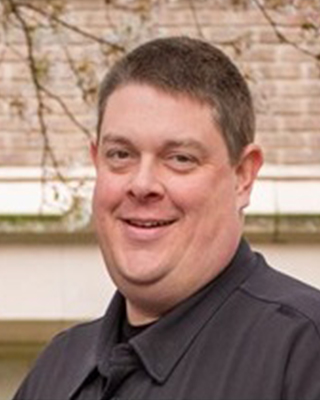 Scott Preston is a career business continuity professional and guest lecturer in the Department of Urban Design & Planning. He serves as the business continuity program manager for MultiCare Health System. He formerly worked as an emergency manager with the UW Department of Emergency Management, serving as the university's business continuity manager and primary duty officer. Preston has worked in the field of emergency management for more than a decade and holds professional accreditation as a certified emergency manager, a certified business continuity professional and a master exercise practitioner. He has a master's in emergency and disaster management from the American Military University and is a graduate of the FEMA/EMI National Emergency Management Advanced Academy.
---
Mary Roderick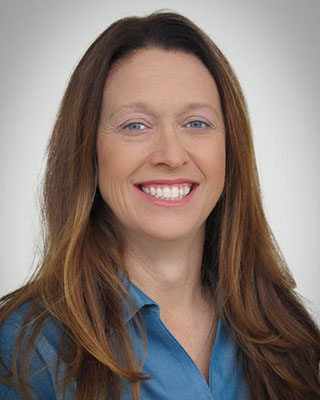 Mary Roderick is an affiliate professor in the Department of Urban Design & Planning and a regional planner with the Land of Sky Regional Council in western North Carolina. Her areas of specialization are watershed restoration and stormwater management. She contributed to planning and design for the Duwamish River Superfund site cleanup as well as the waterfront redevelopment and seawall redesign projects in Seattle. While broadly interested in social-ecological systems, Roderick's work is specifically concerned with climate change and its effects on water resources. She has a master's degree in community planning with an environmental specialization from the University of Cincinnati and earned a Ph.D. in urban design and planning from the University of Washington.
---
Kelly Stone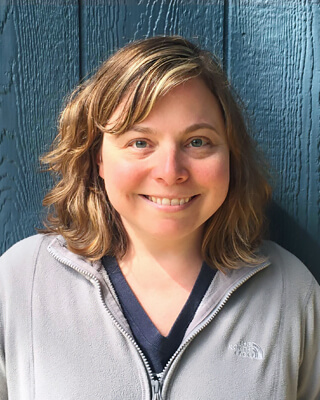 Kelly Stone is a broadband GIS specialist for the National Telecommunications and Information Administration (NTIA) within the Department of Commerce. She works on various GIS applications in support of multiple broadband grants offered to state and tribal governments designed to increase equal access to broadband services across the United States. Prior to working at NTIA, she was a regional analyst for the Cybersecurity and Infrastructure Security Agency and a risk analyst at the Federal Emergency Management Agency. Kelly has worked in GIS for more than two decades and is a certified GIS Professional (GISP) and a certified information systems security professional (CISSP). Stone holds a master's degree in geology from Michigan Technological University and a master's in environmental studies from Virginia Commonwealth University.
---
Leah Tivoli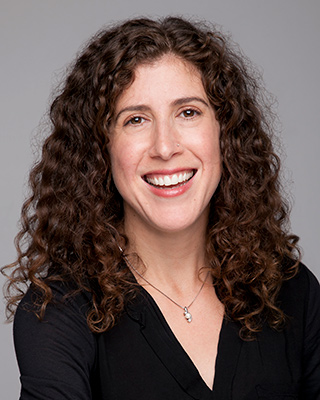 Leah Tivoli is an affiliate professor in the Department of Urban Design & Planning and a manager for the Innovation & Performance team at the City of Seattle. She is passionate about improving the way we manage and lead in the public sector through iterative strategic planning, design, collaboration, and harnessing of data to creatively solve problems. Her team partners with city departments to extract and interpret data to drive insights and sustain positive change. She has previously worked at the Centre for Indigenous Peoples' Nutrition and Environment at McGill University, researching the effects of climate change and global pollution on health in arctic communities. Tivoli also spent 10 years at the Seattle Department of Parks and Recreation, working at the intersection of public health and the environment to manage people and policy across the areas of natural resources, built environments, technology and environmental sustainability. She holds dual master's degrees in public administration and public health from the University of Washington.
---
Shannon Tyman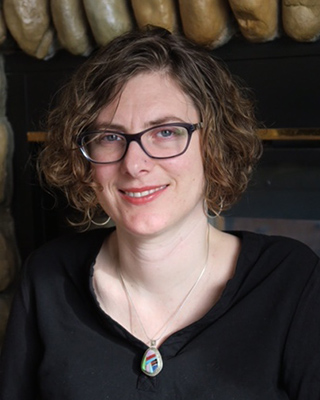 Shannon Tyman is a lecturer in the UW Department of Urban Design & Planning and a fellow in the Program for Interdisciplinary Pedagogy at UW Bothell. Her research examines questions of social justice in urban food systems, and she has worked as a chef, interned on urban farms, taught courses on urban agriculture and served on the board of a food cooperative. She has also contributed food system research to universities and government institutions. Tyman holds a bachelor's degree in the growth and structure of cities from Bryn Mawr College, earned a master's in environmental studies from the University of Oregon, and is a Ph.D. candidate in the UW College of Built Environments.
---
Karen Wolf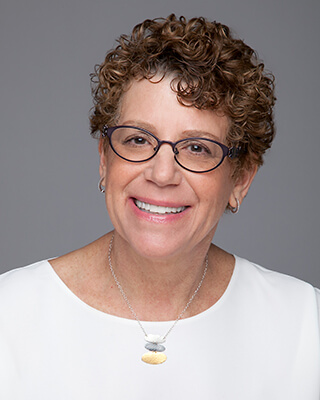 Karen Wolf is an affiliate instructor and one of two student advisers in the Master of Infrastructure Planning & Management program. She works as a senior policy analyst in the King County Office of Performance, Strategy and Budget. Wolf has more than 25 years of experience working on regional land use projects in King County and helping to implement the Washington State Growth Management Act, including serving as project manager for the comprehensive plan and for countywide planning policies. Her interests include efforts to curb sprawl and focus growth in urban areas while preserving environmentally sensitive rural areas and resource lands, the application of social justice in regional planning, and advocacy for walkable communities. She is an elected member of the American Institute of Certified Planners (AICP) Commission and mentors students through the UW Urban Design & Planning Professionals Council. Wolf holds a master's degree in urban planning from the University of Washington.
---